Recommendations

Robert More, CEO & Owner, MORE Lodges & Hotels - South Africa

"My team and I were very happy with both input and output of DEAN Productions. Their attention to detail through planning, shoot and production was without fault. Anouk's keen eye for styling and photography meant that we did not have to bring in another resource to manage this aspect of the 360 Virtual Tour project throughout our Lodges and Hotels.

The quality of DEAN's finished product is exceptional, and we know these Virtual Tours will add great value to prospective clients who are looking for authentic quality content to aid in their travel decision. It goes without saying how the accreditation by Google's Street View will benefit our brands in the online environment".

Jeroen van Bennekom - Sales & Marketing Manager , Van der Valk Hotel Venlo
"In the past months of 2021 and 2022 Dennis and Anouk have helped us in a very professional way with the image of our new hotel. A complete package of photography, 360 degree images and ultra-sharp drone images. In addition to the technology, it is very nice to work with DEAN because they think along with you and always aim for a 500% performance.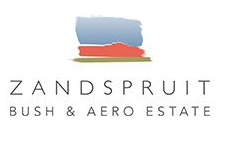 Yvonne Fourie - Zandspruit Bush & Aero Estate - Hoedspruit - South Africa

"Eye for detail" that is the first thing that comes to mind when I think about DEAN Productions, Anouk and Dennis. I had the pleasure working with them during the make of the virtual tours for Zandspruit Estates. I was impressed with their efficiency, their teamwork and their eye for detail. It was an amazing experience for me to work with them, to see how those magical images are made up. Apart from that their service is outstanding, during and after their stay with us. They went the extra mile to help and advise us. I would recommand DEAN Productions to anyone, for a virtual tour or for lodge photography and I am looking forward working with them again in the near future.
Jesse Zahn - van der Valk - General Manager at Baoase Luxury Resort - Curaçao

It was a pleasure to work with DEAN Productions, Anouk & Dennis for the virtual tours of the accommodations of Baoase Luxury Resort. They worked very professional and have an eye for detail which we very much appreciated. The images resulted in very nice 360º images which we can use for promotion! We recommend DEAN Productions for both virtual tours and resort photography! We will work with them in the near future.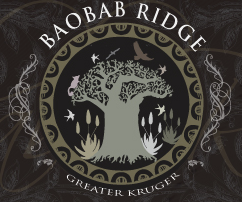 Zena Baxter - Owner/ Director of Baobab Ridge Private Safari Lodge - Greater Kruger National Park - South Africa

"DEAN Productions came to photograph our lodge for Still Photography and Google 360º  Virtual Tours and did an incredible job! Not only were the images taken very professional, but they were also a pleasure to work with, giving us great advise and tips on how to set up for the images, to ensure it would look great!"

Gijs Goijaerts - General Manager - Hotel De Baak Seaside Noordwijk - The Netherlands
Anouk and Dennis are highly professional. They both have ''Eye for Detail''. DEAN Productions is fast, knowledgeable and very sharp in overseeing everything that needs to be done. New ideas come up over and over again, which makes them super flexible. Both are easy going in communication, which makes working together very pleasant. I would recommend DEAN Productions to every hotel or any other hospitality company, they are worth it.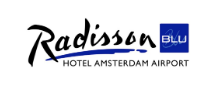 Mark Mosselman - General Manager Novotel Amsterdam Airport & Former GM Radisson Blu Hotel Amsterdam Airport - The Netherlands
Partnering up with Anouk and Dennis worked out to be a great success. With their fun but professional hospitality approach we were able to produce fantastic images and 360 virtual tours of our rooms, public areas, restaurants and meeting rooms. The great thing working with them is that it is uncomplicated and, although there is a script, anything is possible. Their interaction with the onside team creates a very good atmosphere which adds value to the end product. I have really enjoyed working with Anouk and Dennis and would not hesitate to contract them for any future shots.

Lotte Kranendonk - Event, Sales & Marketing Manager Jan Thiel Beach Curaçao
Efficient, effective and with beautiful results. We had the pleasure to host Dennis and Anouk a couple of months ago at Jan Thiel Beach, Curacao to shoot a 360 of the entire beach as well as the companies separately. They were pleasant to work with and got things done within a short time frame. Thank you for your contribution!

Issabella Kerklaan - Owner of Ama Amanzi Bush Lodge - Vaalwater - South Africa

"DEAN Productions, personified by Dennis and Anouk Banffer, delivered a piece of art for my lodge, Ama Amanzi Bush Lodge located in the Waterberg, South Africa. A professional and down to earth team who know their business and are client orientated. I recommend them to all who want their respective company to be presented in a professional and modern way."
Recommendations
 
Remco Künne - Regional Marketing Manager, Radisson Hotel Group - Europe
I have worked with DEAN Productions for the creation of both Still Photography and 360° virtual tours of our Radisson Blu and Park Inn by Radisson hotels in the Netherlands.
Phone and e-mail communication with both Dennis and Anouk was uncomplicated, clear and very pleasant at all times. Already during the preparatory phase it became obvious that they are real hospitality professionals, who furthermore love what they do.
Their professional expertise, valuable suggestions to best present our properties online as well as attention to detail during and after the photo sessions have resulted in high-quality still photography and interactive virtual tours that exceeded our expectations.
The communication kept flowing afterwards, demonstrating an outstanding customer care. With more photo shoots already planned with Anouk and Dennis, I can only recommend DEAN Productions.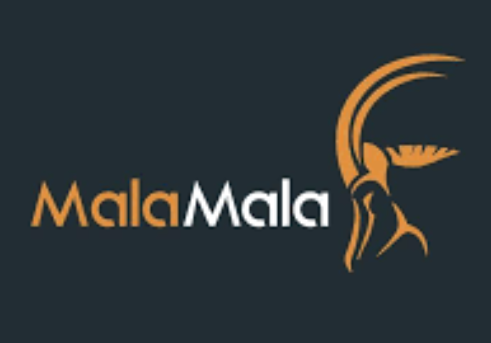 Heather Smith, International Sales & Marketing Manager, MalaMala Game Reserve - South Africa
MalaMala Game Reserve recently had the pleasure of working with Dennis and Anouk on the production of the 360 degree virtual tours of our camps.
They have an excellent understanding of the hospitality industry and are able to work in sometimes logistically challenging circumstances and be flexible when working around our valued guests.
Dennis and Anouk are a pleasure to work with and we thoroughly enjoyed the time that they spent with us.

In addition to the 360 degree virtual tours, Dennis and Anouk also delivered a fabulous set of still photographs for us, including food and beverage offerings at the camps as well as some landscape and wildlife images.
They are an exceptional team and are creative and professional. They are the best at what they do. The still photographs and 360 degree virtual tours have added immeasurable value to our marketing material and we are delighted with the end result.

We would have no hesitation in working with Dennis and Anouk again in the future and highly recommend Dean Productions.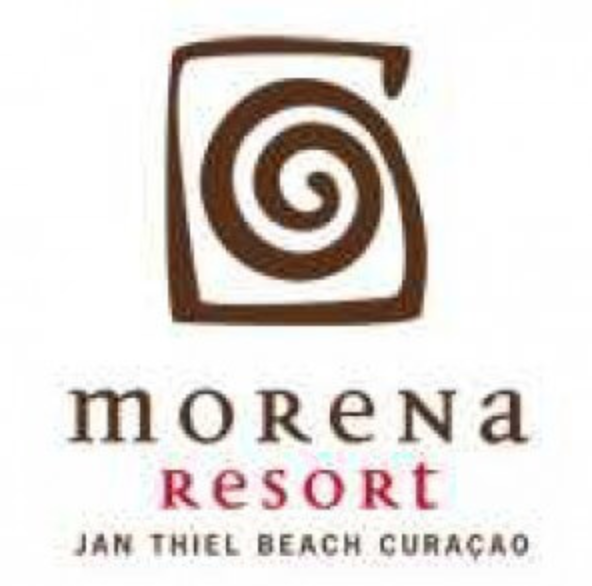 Vera van der Wielen - Marketing Manager Morena Resort Curaçao
Together with Anouk & Dennis from DEAN Productions we have realized a great 360 degrees Virtual Tour. The end product is an amazing added value and we are super proud of the result! All interested people can get a very precise view of how our resort and rooms look like. The project was not so difficult to realize with the right preparations. In 4 days we realized to shoot the full resort. Anouk & Dennis have a good eye for detail and do not hesitate to offer a helping hand. The Virtual Tour is visible on Google and has already been viewed over 57.000 times. Great Job!
Furthermore they created our resort and food photography. The result of these photos is also stunning. The images all have the correct lighting and composition and because of that the colors and the feeling they give you are very natural.
Anouk and Dennis are true professionals. The contact I have with them is always punctual, before, during and after the photoshoot. They also provide in a very good after-care.
I would recommend DEAN Productions to every hotel or resort if you want to get the best results for your location. We have been working with them for several times and this will definitely not be the last time!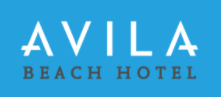 Gabriëlla Hoop - PR and Sales Coordinator - Avila Beach Hotel - Curaçao
The Avila Beach Hotel on Curaçao worked with Anouk & Dennis of DEAN Productions during a 5 day 360° photoshoot of the hotel.
Personally, I very much enjoyed working with this team of professionals. They were also friendly and patient towards our hotel guests at all times during the photo shoot.
Every little aspect was covered perfectly well; they have a keen eye for detail and they are very punctual and precise. Prior, during and as well as afterwards, we always had pleasant communication.
All in all, we could not be happier with their collaboration and most important; the beautiful end result!

Arnold Streefkerk - Owner Unebeza Boutique Lodge & Spa Hoedspruit -  South Africa
Unmebeza Boutique Lodge in South Africa is very satisfied with the 360 degrees Photographic tour that DEAN productions made for our lodge. The result is an excellent way to promote our lodge and it's surroundings to our potential clients. A very professional and reliable partner ! Highly recommended.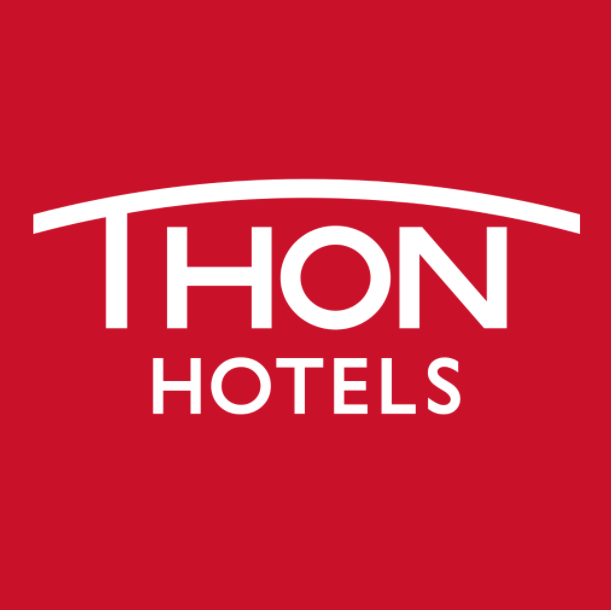 Eric Slabbekoorn - General Manager at Thon Hotel Rotterdam - The Netherlands

"DEAN Productions has done several jobs for Thon Hotel Rotterdam: in terms of atmosphere photography for the website as well as a functional vitual tour. Besides that this is done satisfactorily, it is a pleasure to work with them!"